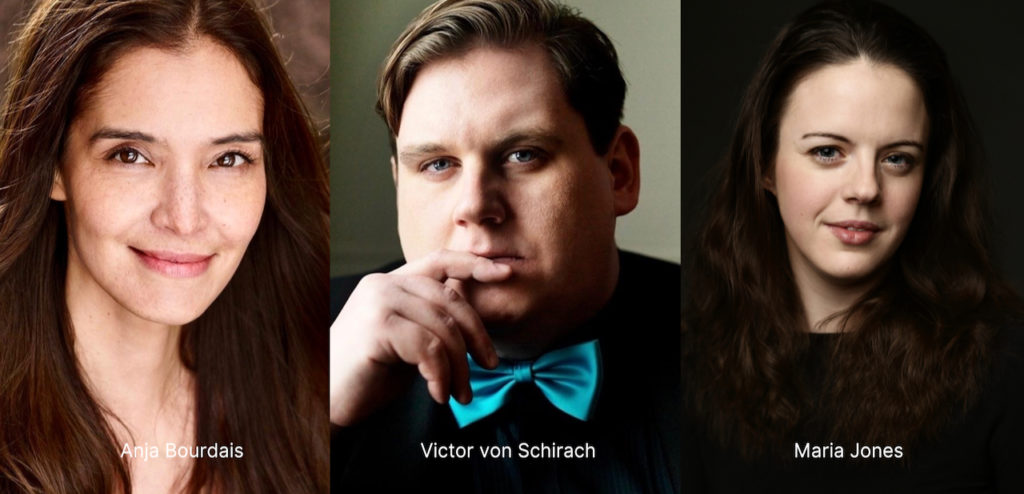 Since 2018, I offer private and group coaching for actors and directors who need guidance in their A-list festival planning. I focus on the Berlinale, Cannes, and Toronto (TIFF) and show which directories to research prior to the festivals, how to avoid #metoo situations, and meet professionals who match their artistic and career goals.
The specific venues I cover are: The European Film Market (EFM), Horizons, Woman in Film and TV Germany (WIFTG), Pro Quote Regie, Medienboard Berlin-Brandenburg, VR projects at the Marriott, TV Drama Days, Berlinale Talent Campus, Palais du Festival at Cannes, American Pavilion, Women in Film UK, 50/50 by 2020, Directors Guild of Canada at TIFF, WIFT-Toronto Gala, Telefilm Canada Pitch This! and the TIFF Industry Conference.
A festival should be a solid stepping stone in one's trajectory, not just a chance to walk the red carpet. It is a golden opportunity to connect with collaborators who will give actors and directors the respect they deserve.
All workshops can be attended via Zoom.
Contact: carla@keptinsight.com
In the private sessions, I review the actor or director's reel, website, and social media. Here we analyze their cultural identity and create a tailor-made career strategy. What are the vital turning points in their biographies? What is their family background? What languages do they speak? What are their unique talents? Which genre is their main focus? Where will they meet the directors or producers with whom they want to work? Which festivals do they need to attend to meet them?
Furthermore, in the private coaching, I also help actors and directors write an introductory video text based on their unique identity. This helps to distill their public persona into a concise video that reveals their unique qualities to directors and production companies.
By the end of the session, each actor and/or director should have a very clear vision of their unique identity, which directors or production companies are in line with this identity, and how to implement their strategy at festivals. This session gives actors and directors a full career strategy that is both sustainable and empowering as they choose with whom they want to work – not the other way around!
Group workshops: 75 Euros +19% tax
Private coaching: 300 Euros +19% tax
Includes 60 minutes in which I review reels, website and social media + 120 minutes together in session
Payment: PayPal preferred (carla@keptinsight.com)
Henrik Norman, Stockholm
Were you ever at a film festival wondering what you're doing there? You don't have to be confused. Carla Guttmann will effectively guide you on how to prepare before you go and what to think about when you're at the festival. Her guidance is practical, clear-sighted, and encouraging!
Johannes Stenmarck, Stockholm
Carla's in-depth knowledge about the industry and private coaching has helped me to define myself as an actor, whom I should contact, and has help structure a clear plan of action for the next two-three years. Her guidance and ability to pick out my unique traits have really increased my confidence and enthusiasm for this business. Invaluable! I highly recommend a private session with Carla!
Anja Bourdais, Berlin
Carla B. Guttmann's coaching helped me a lot! As a director with tremendous expertise, her heart is in the right place, and she has an unlimited enthusiasm. She brought me so far in my process that I was able to shoot with one of her initiated contacts. Top class!
Josephine Bauer, Stockholm
Carla is inspiring and creative in her coaching. She motivates female actors, in our vulnerable work environment, to find ourselves. She is a role model with her international network and experience in the film industry. Highly recommended!
Signe Elwin-Nowak, Stockholm
I would highly recommend anyone who's hoping for success within the entertainment industry. Carla is insightful, intelligent, and inspiring. After meeting Carla, I only had one thing to say: "Can we make you president?"

Cecilia Sandoval, Berlin/Buenos Aires
The lecture and analysis was very helpful for me, I came home with a lot of ideas and a bigger impulse. Carla B. Guttmann helped me to clarify my own path and to see my style. The information she gave me was very useful. I would definitely recommend her coaching to any actor.

Lottie Johansson, Stockholm
Carla helped me realize my niche and made me more certain on how to move forward in my career. A truly inspiring and motivating session!

Victor von Schirach, Stockholm
Carla's sharp eye motivated me to restructure my current personal branding and develop an individualized introductory video as an actor. She was the salt I needed on the slippery winter road towards success. With her clear guidance on how to approach specific directors with whom I want to work, her coaching has helped me tremendously during this precarious Covid-year. I truly recommend her!